Trouble Logging In?
Make sure you are using the correct login link.
Try using another browser. If you use other Frontline applications, the browser may be auto-filling your username and/or password. Try a browser you don't normally use.
Utilize the "Forgot Password" or "Forgot Username" options.
Trouble Registering?
Initial Registration Submission
If you are unable to move past the initial Registration Submission page (shown below), try disabling your pop-up blocker, as outlined in the article "Disabling Your Web Browser's Pop-up Blocker". This might resolve the issue because the credit card information box is a pop-up window.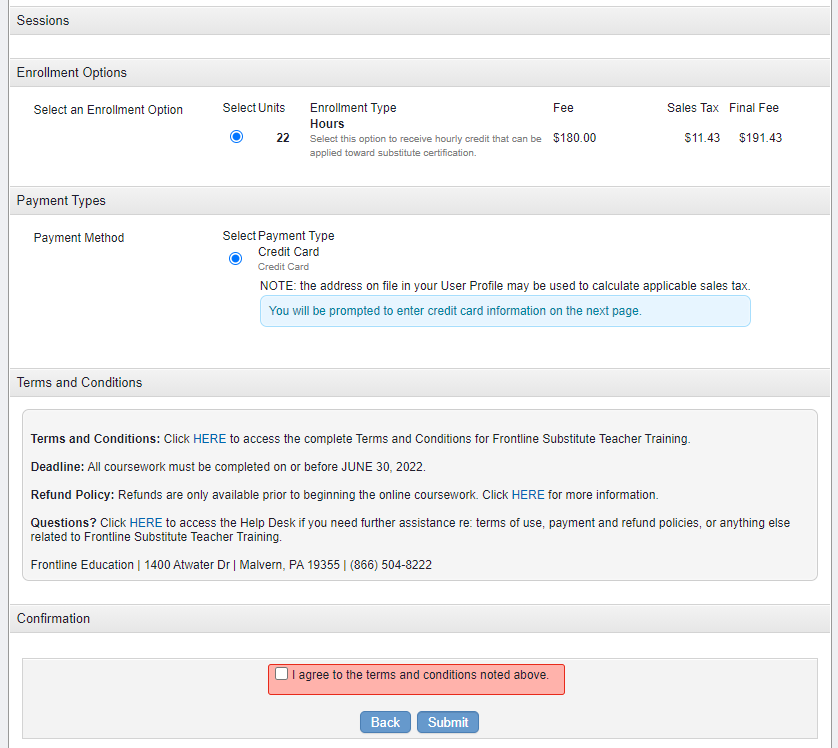 Credit Card Information
If you are unable to move past the Credit Card information box (shown below), please try clearing your cache or try using a different browser, as outlined in the article "General Troubleshooting Tips".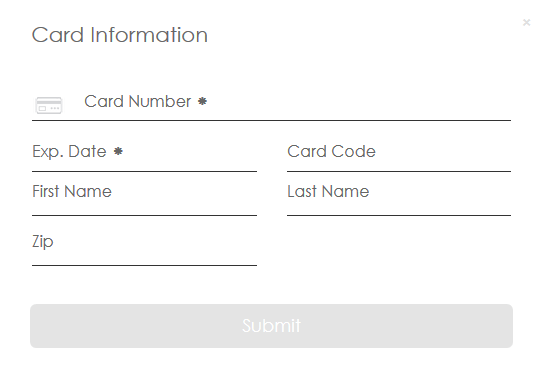 Credit Card Hold
If you are registered and placed on Credit Hold...
Important: STOP! We will need to assist you in resolving your credit card payment issue. Please do not attempt to register again; alternatively use the "Contact Us" button to submit a request for assistance.
Completed Training?
Let us know that you have completed your training by using the "Contact Us" button at the top right corner of any screen in the learning center.
Remember certification as a substitute teacher requires successful completion of a minimum of twenty clock hours of training. See Modese Substitute Teacher Certification Requirements. In order to have your certificate of completion, you must have a minimum of 20 clocked training hours, and all assessment or check-in questions must be completed.