It is advised to regularly review your WebReg registrations to track your training/activity progress.
Learning Plan (tab)
My Registrations
Select My Registrations located in the side navigation on the left. 
A new dialog box displays, indicating "Completed", "Enrolled" and "Pending" trainings/activities. The "Start Date", "Activity Title", and hours/credit awarded for the activity are indicated for each activity/training.

Click the training/activity title, shown in blue, to view more information such as:
Actions
Activity Detail
Conference Info
Course Provider Registration Status
In the "Enrolled" section, click Launch On-Line Sessions to track your training progress.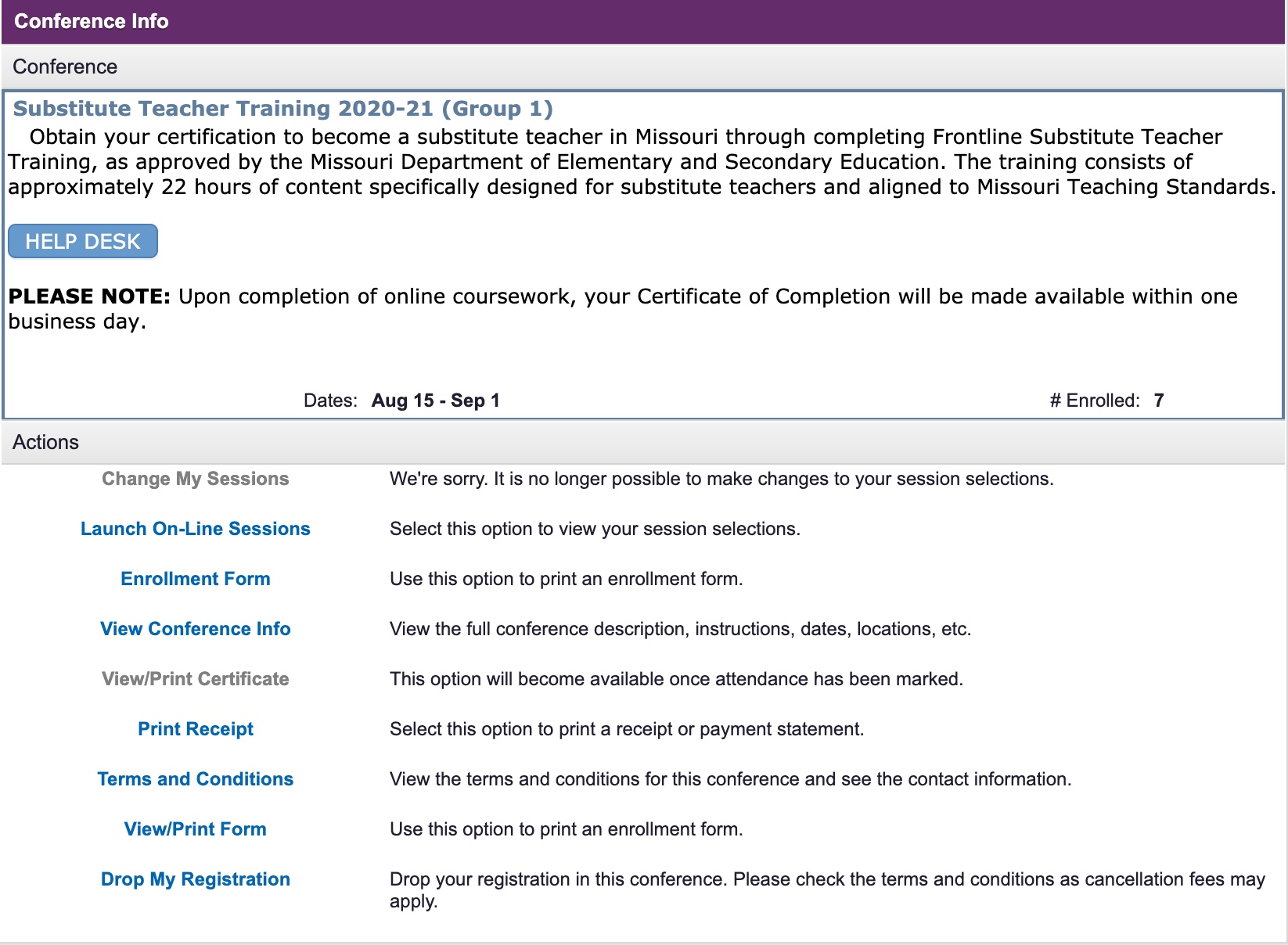 A list of training sessions are displayed along with the "Date", "Time Slot" and course title. Completed sessions display a green checkmark.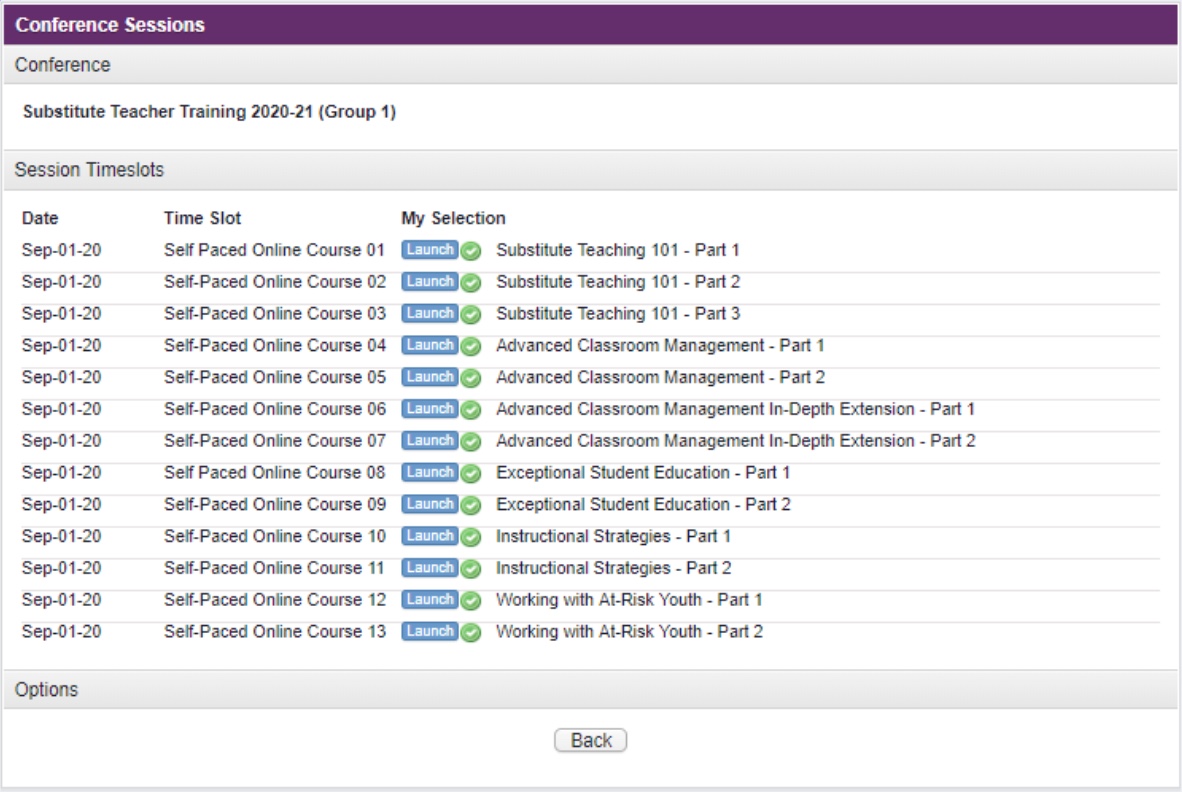 Still need help? Contact Us at subtraining@frontlineed.com.