Some activities you attend will provide a print certificate option. This certificate can be accessed by selecting the activity's blue title link.

The activity status dialog box will open and will provide all the information specific to that activity. If your activity includes this certificate option, you will see "Print Certificate" listed among the Actions.
Click on the View/Print Certificate link.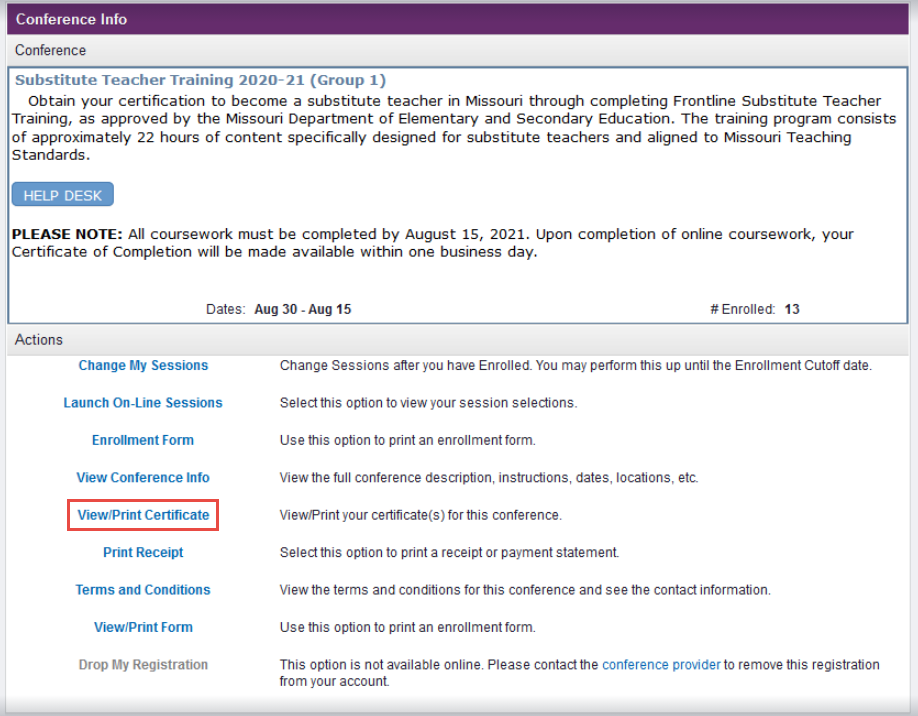 A new window will open with a prompt that states, "Print this Page." Once selected, your print screen should appear. You can print or create a PDF.