Upon completion of the Substitute Teacher Training Program, a Certificate of Completion will be made available for you to print and/or download. This Certificate can be accessed by selecting the activity's blue title link on your home page.

The next page provides all the information specific to the Training Program. From here, you have the option to click the blue Print Certificate button once your training program is complete.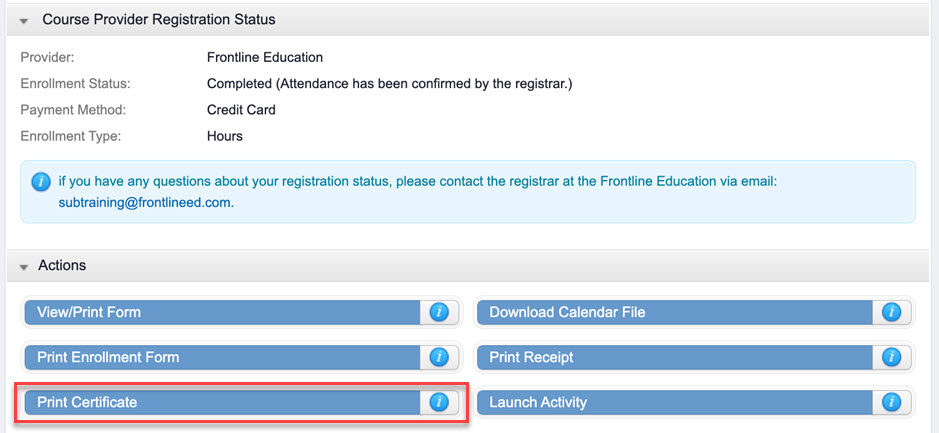 ---
 Trouble with Your Selection?
Keep in mind that the "View/Print Certificate" option will remain grayed out until you complete the program. Once the online coursework is finished, your Certificate of Completion will be made available within one business day, and you can select the blue View/Print Certificate link to proceed.
---
The "View/Print Certificate" selection will cause your certificate to open in a new window. Click the blue Print this page button at the top of your screen.
Once selected, your print screen will appear, and you can physically print the Certificate or download it as a PDF.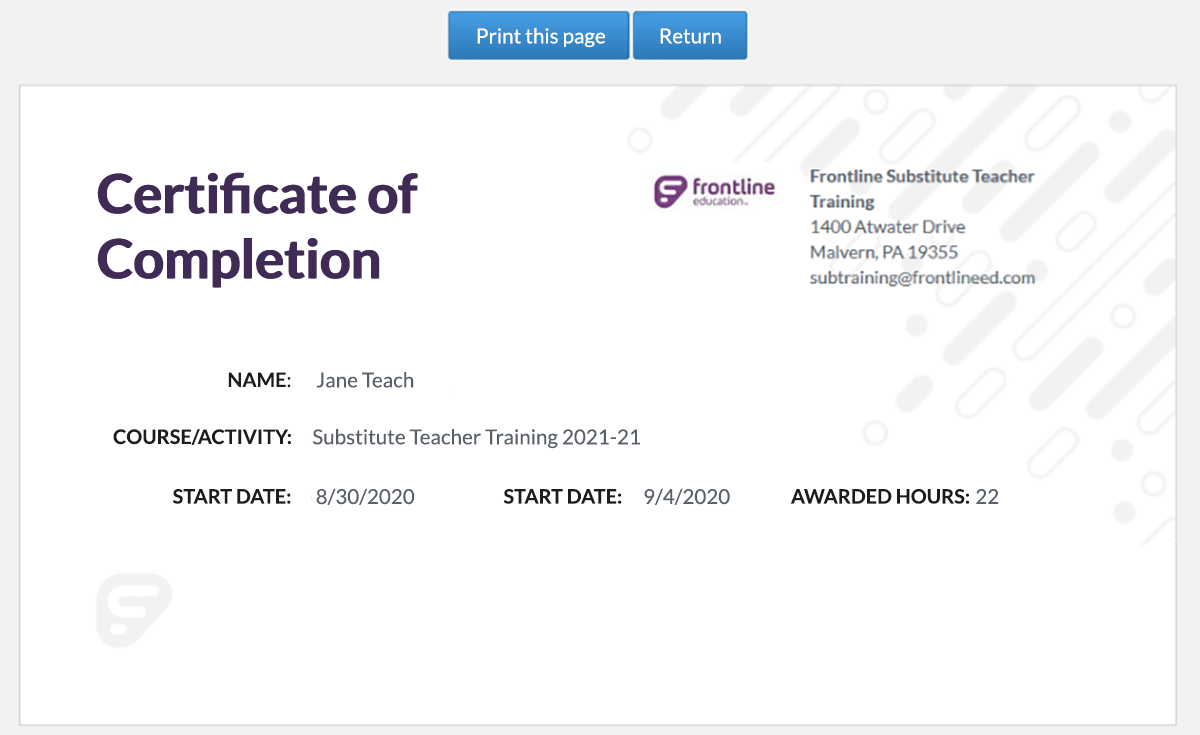 Pro Tip: We recommend you retain a copy of an activity certificate for documentation purposes.